We're opening the application process to Poland Prize powered by Huge Thing!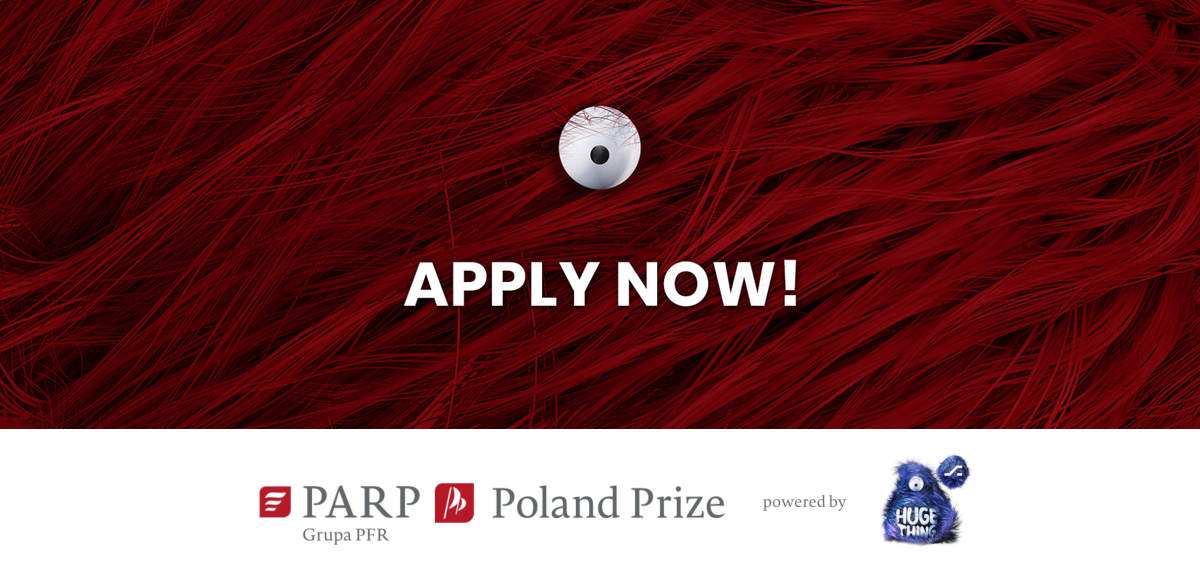 It is a 16-week-long acceleration program addressed to CEE Startups. Each startup participating in the program will get up to 45 000 euro equity free financial support, 11 500 euro in expert services, amazing place to work in during the acceleration in Google for Startups Campus Warsaw, as well as Polish lessons and trips to neighbouring startup hubs.
Our acceleration program aims to bring top-class financial, marketing and IoT startups to Poland and help them grow within the fastly developing business environment. With rapidly expanding investment ecosystem, government regulatory and financial support, as well as highly skilled human capital, Poland has been recognized as a start-up hub to look out for. Our goal in Huge Thing is to use our experience and this booming market to help young startups build a successful business and support them in finding possible business partners.
Poland Prize powered by Huge Thing is an acceleration program for Central Eastern European startups, based in Warsaw, Poland. This 6th edition will be hosted by Google Campus Warsaw. Huge Thing's main focus is on high-quality mentoring and professional workshops. We work intensively with our teams to get them into the best possible shape and confront their solutions with the global market. We are looking mainly for FinTech, MarTech, HR and IoT startups. During the program, startups work according to the Lean Canvas methodology. We teach how to gain a funding and how to manage the budget in the most efficient way. Our goal is to give our startups the tools and knowledge which will allow them to build strong and profitable businesses. That's why we offer up to 45 000 euro equity free financial support as well as 11 500 euro in expert services for each team.
Our application process is open till the end of November 2018!
What we offer:
16-week-long acceleration program
Up to 45 000 euro equity free financial support
Workshops and mentoring sessions with inspiring professionals
Polish lessons
Amazing place to work in Google for Startups Campus Warsaw
Great networking opportunities
We're looking for:
FinTech startups
MarTech startups
IoT startups
HR startups
Customer Care startups
Contact:
Marta Janczewska-Bażak
Communication Specialist at Huge Thing
e-mail: marta.bazak@hugething.vc