This year the Polish startup Cruz Group's organic drinks won three awards for innovation during the prestigious SIAL food fair. The Poznań-based company also received the 2018 Exporter Award from the Polish Investment and Trade Agency for debuting its Vigo Kombucha and Yoko drinks in over thirty markets around the world. Now, Cruz Group plans to begin production in Asia and South America.
Cruz Group is a food and beverage startup founded by Aleksander Psztur and Przemysław Igiel in 2015. This micro-company from Poznań decided to produce organic drinks based on infusions, utilizing traditional recipes and exotic ingredients. "When developing new products, we rely only on traditional brewing and fermentation methods without any unnecessary additives. Ironically, our focus on tradition is itself our innovation. Our consumers and experts from around the world appreciate the return to these quickly forgotten yet proven methods of creating infusions", remarks Aleksander Psztur, the owner of Cruz Group.
Cruz Group's organic drinks Vigo Kombucha and Yoko are based on infusions of oriental teas and herbs. The Poznań startup produces them in three plants in Poland, as well as recently in Cape Town, South Africa. "We are 100% financed by Polish capital and strive to keep it that way, despite interest from several funds. In addition, we plan to double our product portfolio by February 2019", explains Psztur. Up to 98% of production is exported, the head of Cruz Group adds. In 2018, the company presented its drinks at two of the largest SIAL food fairs in the world - in China in May, and in Paris in October. At both events Cruz Group won the Food Innovation of 2018 award for its Yoko drink. Additionally, the startup received a distinction for a product which will only appear on the market in the first quarter of 2019.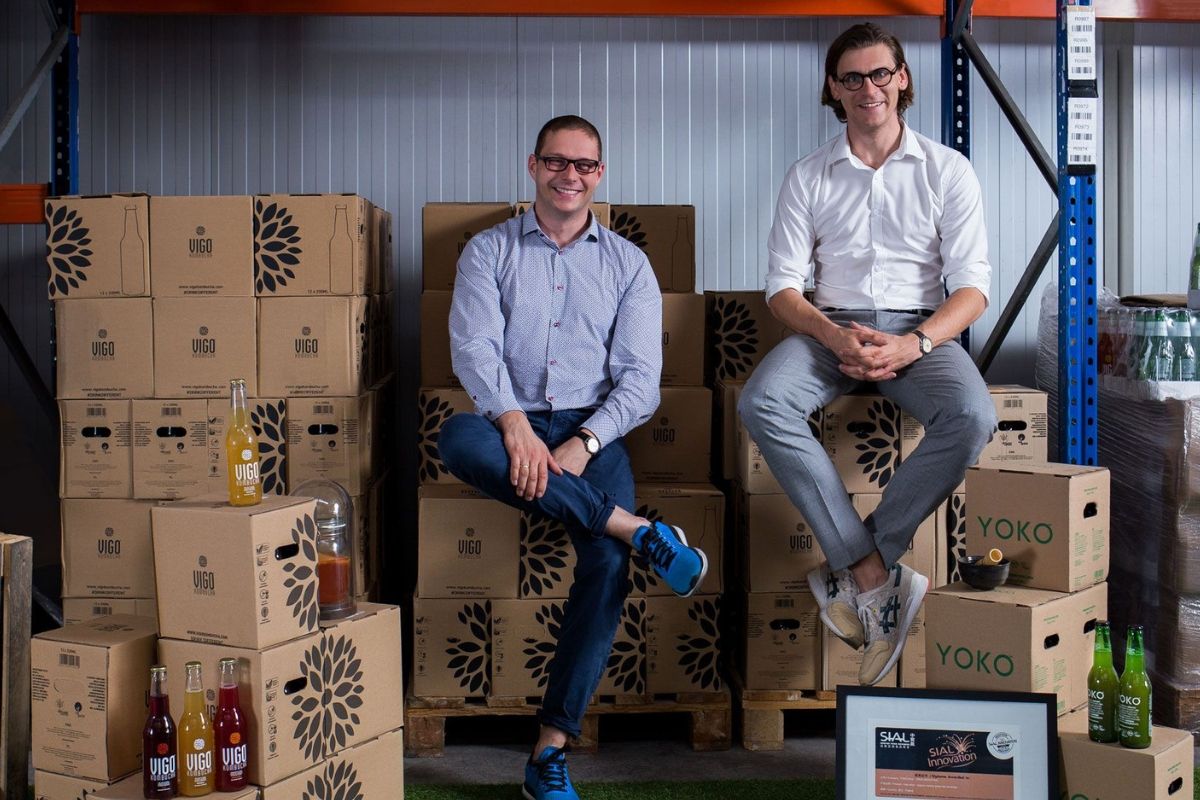 "The FutureLab committee awarded our prototype version of Vigo Kombucha with the Food Innovation of 2018 Award. We were highlighted for our technological approach. We were the first in the world to ferment a certain variety of tea from a South American tea mushroom. It may sound funny, but in the superfoods sector this is actually a big deal", explains Aleksander Psztur. The head of Cruz Group emphasizes that the awards help them to expand their operations on other markets. "We sell to 31 countries. We are now working on introducing Cruz Group products to the largest retail chains in the world: Walmart, Costco, Kroger and Walgreens. In June 2019 we plan to begin production in Latin America and Asia", says the Cruz Group owner. He also reveals that his company wants to start production in São Paulo, Brazil and in Mumbai, India.
"We are also introducing products to the United Arab Emirates and Saudi Arabia. We have obtained official certification from the local certification body guaranteeing that our drinks do not contain alcohol. We will be the first kombucha producer in the world to introduce such products to the Arab markets, declares Aleksander Psztur.
The Foreign Trade Offices of the Polish Investment and Trade Agency help clear the routes to distributors for the entrepreneurs from Poznań. "PAIH's offices help direct our activities and support our contact network. In Hungary, for example, PAIH helped us get in touch with the appropriate support units we needed.
"Only 14% of Polish businesses operate on a global scale. Cruz Group is one of these companies that are paving the way for Polish businesses around the world. We appreciate these aspirations and help translate them into a concrete business plan adapted to the realities of a given market", remarked PAIH Vice President Wojciech Fedko while awarding the Poznań based producer of the Vigo and Yoko organic beverages the 2018 Exporter of the Year Award. (Cruz Group/PAIH)