Polish Investment and Trade Agency awarded the most outstanding exporters and foreign investors in Poland during the PAIH Awards Gala that was arranged on October 15th in Warsaw. The awards went to the fourteen Polish and international companies, including Toyota Motor Poland which received the prize for the best overall performance. Polish Prime Minister, Mateusz Morawiecki, took part in the PAIH Awards Gala as the special guest.
"2018 is very special year for us. Celebrating centennial of the independence of Poland is the best occasion to complete the reorganization of the system supporting foreign expansion of Polish exporters and investors. Costs that we spent on that purpose were three times lower than the entire value of investments already delivered to Poland by PAIH Foreign Trade Offices. What is more now, our trade offices are working on the implementation of investment projects which are worth over EUR350 m in total", said Tomasz Pisula, PAIH President during the PAIH Awards Gala.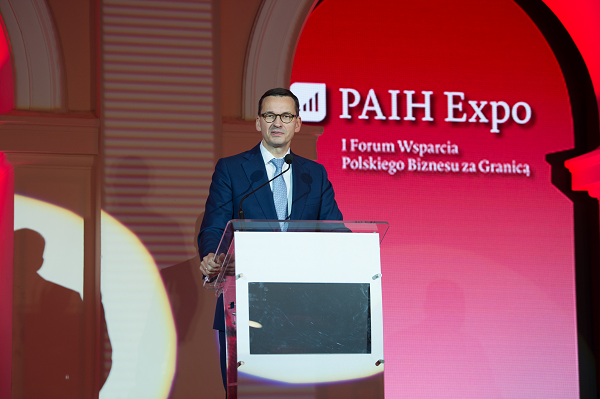 Prime Minister Mateusz Morawiecki: "Our Trade Offices should support Polish businessmen in exporting their products and technologies.
This is the basis of Polish economic growth"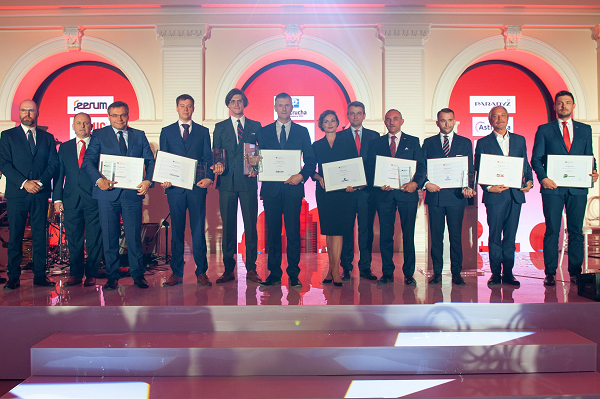 PAIH Export Awards went to nine Polish companies for their outstanding commitment and contribution to activities in foreign markets.
"We present the PAIH Export Awards to our clients with a huge satisfaction as the winners are the true ambassadors of Polish business abroad", commented Wojciech Fedko, PAIH Executive Vice President.
PAIH EXPORT AWARDS 2018:
Adamed
Astronika
Pietrucha Group
Ceramika Paradyż
Cruz Group
Feerum
Lug Light Factory
Nuadu
Szynaka Meble
"We would like to stimulate global ambitions of Polish business and help them to manage the risk of entering foreign markets. Less than 20% of Polish companies is active in the European markets while only 14% of them do the business worldwide. Fortunately, half of those who have already been present in Europe is planning to act globally", Mr Fedko added.

Foreign companies who completed the investment projects with the biggest impact on the Polish economy in 2018 were also awarded by PAIH.
The Award for the biggest investment potential was given to EME Areo. This aviation engine's service is the joint venture of Lufthansa Technik and MTU Areo Engines and is expected to revolutionize the Polish Aviation Valley. Ultimately, the investor will provide new jobs for 800 people. Guardian Częstochowa and Amazon Fulfillment Poland were nominated in this category, too.

Wipasz, is this year's winner in "Influence on employment market" category. Wipasz is a poultry producer that exports to West Europe, Asian and African markets. Amazon Fulfillment Poland and Thomson Reuters (Markets) Europe were also nominated in the category.

Chinese company TCL Corporate Research was awarded in the "Modern technologies" category. In Poland, the company will open R&D centre that will be the investor's its biggest branch outisde China. Johnson & Johnson Poland and Nokia Solutions and Networks were fighting for the award, too.

This year, Toyota Motor Poland was given a special prize for its overall performance in Poland. For over 20 years, this Japanese company invested over PLN 3 bn (EUR700 m) hiring 2000 people in the country. Recently, the company invested in transmissions to hybrid drive. Creation of the unique R&D centre was part of the project.
"Doing business with Asian investors can teach us patience. Our experience shows that its worth to do this effort. Asian companies are focused on the implementing of stable and long-lasting projects. Furthermore, they are one of the most involved foreign investors in Poland – especially Japanese companies", said Krzysztof Senger, PAIH Vice President.
Business support institutions are as important as the investors. The prize in this category went to the Aviation Valley Association – an aviation cluster located in the Southeast Poland.

"Since 2016 PAIH serviced the investments worth EUR 5 bn which means that we supported the creation of 43,000 new jobs in our country. It is worth adding that for the first time, Poland has been listed among the 25 most developed global economies as the US, Japan or Germany. We believe that this huge success will attract other global investors to establish new, sophisticated business projects to Poland", PAIH president, Tomasz Pisula comments. (PAIH)