400 startups to attend Wolves Summit for free.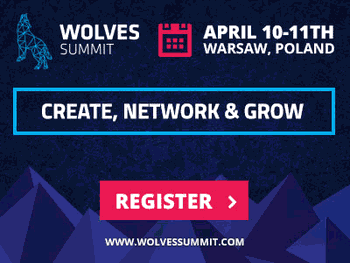 Wolves Summit, an international conference focused on networking, technology and startups, this April is welcoming 400 emerging companies to participate for free. The 7th edition is taking place in Warsaw, Poland on 10-11 April 2018. Startups will have the opportunity to personally meet 300 investors and 450 corporates & executives during 1:1 meetings they can schedule before the conference even begins. Polish Investment & Trade Agency is partnering with Wolves Summit to make the 7th edition an invaluable experience & invites all interested startups to join the event.
50 startups will also get the chance to participate in the Great Pitch challenge and present their ideas on stage. Join as a startup and find out more.
Visit the website