Polish Investment and Trade Agency has established a cooperation with the Polish Automotive Group (PGM) gathering domestic manufacturers of automotive accessories and components. Under the agreement, both parties will initiate various projects addressed to the international audience, jointly promoting automotive companies with Polish capital.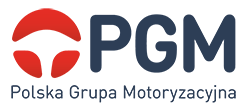 Automotive industry is one of the twelve strategic sectors of the Polish economy listed on the governmental Responsible Development Plan. The production of parts and accessories is the driving-force of the automotive business in the country. It is responsible for 57% of the industry's production and generates over 40% of the exports of the entire sector. This market segment is also dominated by companies with Polish capital.
"There are hundreds of companies with Polish capital, employing talented constructors, engineers or mechanics. Those people have a significant impact on the success of the Polish automotive industry. They have been building a strong and well-known brand of the automotive industry, attracting leading foreign investors to Poland", comments PAIH President Tomasz Pisula. "Together with the Polish Automotive Group, we will do our best to make greater use of the international boom for the Polish automotive components", he added.
© enens-Fotolia.com
The agreement sets the fast path of reaching foreign contractors of the Polish automotive industry. Among the business targets defined by the agreement there are investors supported by PAIH on daily basis, but there is also business environment from around the world, with whom the Agency cooperates within its Foreign Trade Offices. Connecting the right business partners and taking care of the quality of the Polish automotive offer is a fundamental matter for PAIH and PGM. "We know the specifics of companies with Polish capital affiliated to the Polish Automotive Group. PGM frequently organizes study visits at its members' sites" - says Adam Sikorski, President of the Polish Automotive Group. The Group is working on the establishment of compulsory certification of parts and accessories that should lead to the constant improvement of the quality of automotive products offered in the country.
Both parties have been testing the cooperation model for several months, already. In March, they jointly organized a study visit in Poland for the Botswana Investment and Trade Center. "We invited entrepreneurs from Botswana to enter the PZL Sędziszów and Sanok Rubber. Both factories are affiliated to PGM. The African entrepreneurs were also looking for manufacturers of particular automotive assortment. We selected the such group and contacted both sides", Sikorski added.
He also reminded that, a few days before signing the agreement with PAIH, the Group helped the Agency to arrange B2B session with Thai business mission that came to Poland to learn about new investment opportunities. "Although the names of companies are confidential, I must admit that the B2B talks were very successful. Soon, they may bring some business cooperation", says PGM president.
In the agreement PAIH and PGM declared the will to intensive efforts to develop Polish automotive plants. Due to that, the Agency will seek new, export and investment opportunities for Polish automotive manufacturers. It will also provide information on foreign markets for them. "The future of Polish brands is in non-European markets and we will be looking for businesses niches for them", declares the President of PAIH, Tomasz Pisula. The Agency will also provide access to export support tools offered by all institutions of the Polish Development Fund, which also includes PAIH. On the other hand, the Polish Automotive Group will share expert opinion on the Polish automotive sector with its new partner during key business events held both, in Poland and abroad. (PAIH / PGM)