Contact Us
Polish Investment and Trade Agency kindly informs that our office hours are from Monday till Friday, from 8 a.m. to 4 p.m.
Meetings with our representatives are possible after prior appointment via e-mail. Our employees will be happy to assist you.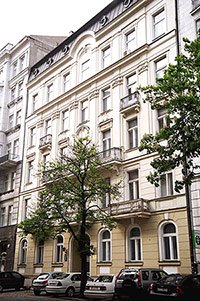 e-mail for investors: invest@paih.gov.pl
For your convenience our Agency prepared a complaint form.
Address
:
Bagatela Street 12
00-585 Warsaw
Phone: +48 22 334 98 00
Fax: +48 22 334 99 99
Taxpayer's Identification Number (NIP): 526-030-01-67

website: www.paih.gov.pl
Telephone numbers:
President's secretariat: +48 22 334 99 05
Foreign Investment Department: +48 22 334 98 75
Department of Economic Development : +48 22 334 98 20
Economic Promotion Department: +48 22 334 99 26
Public Relations Division: +48 22 334 99 94; +48 22 334 99 48; +48 22 334 98 40
How to get to us?



View Larger Map